Posters for sale
"When you photograph people in color, you are photographing their clothes. When you photograph them in B&W, you photograph their souls." — Ted Grant.
---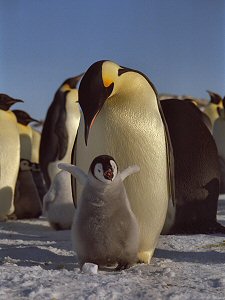 In 2007 I present a new series of posters. Larger sizes than previously, better print quality as well and limited series.
Left: An Emperor penguin chick noisily requesting his dinner. This is a 76x114cm (30x45") poster print on photographic paper. Limited series numbered one to five. 140US$.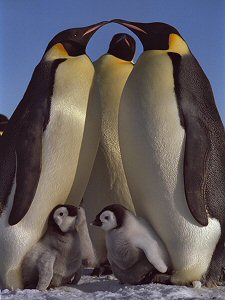 Left: Breeding pair of emperor penguins with their chicks warmly stuck under their belly. This is a 76x114cm (30x45") poster print on photographic paper. Limited series numbered one to ten. 140US$



---