Touristic visit of Petra, Jordan
"This isn't henna on my hands (i.e. this is blood)." — Arabian proverb.
---
Nabatean, Hellenistic, Roman, Arabic, Crusader...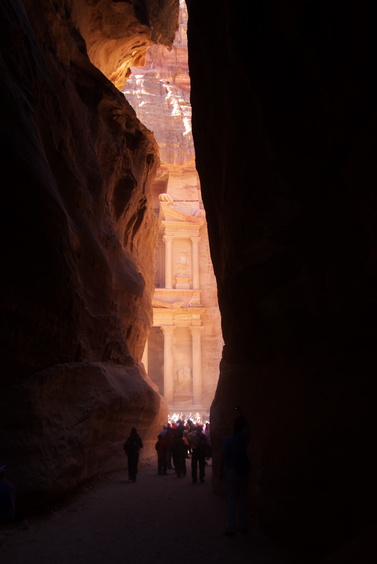 Left: The treasury seen from the entrance of the Siq. Definitely the most famous image of Petra, but turned difficult to take by the amount of tourists at the base and the great amount of dust kicked up by the horses. If you want to take a better image than mine, show up early during the wet season (whenever that is) !
So while climbing in Wadi Rum we took a rest day for a day trip in the ancient Nabatean city of Petra. Not the cheapest way to spend the day but what a great looking mix of cultures. It gives you an idea of how much has been lost from Antiquity.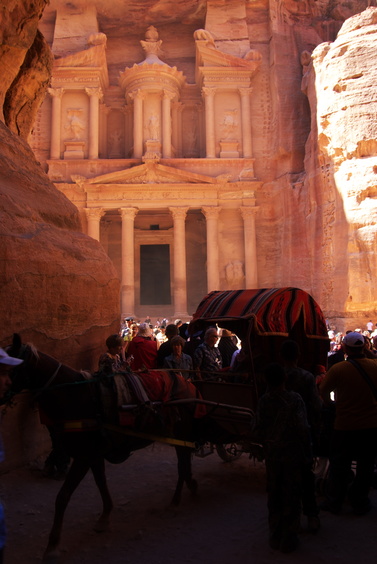 Right: The carved tomb of king Aretas III, also mistakenly known as 'the treasury'.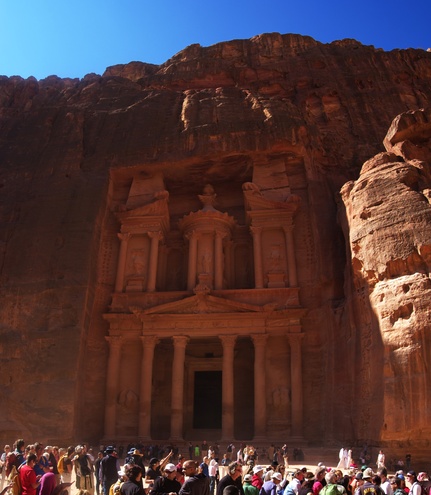 Left: Another view of the Treasury.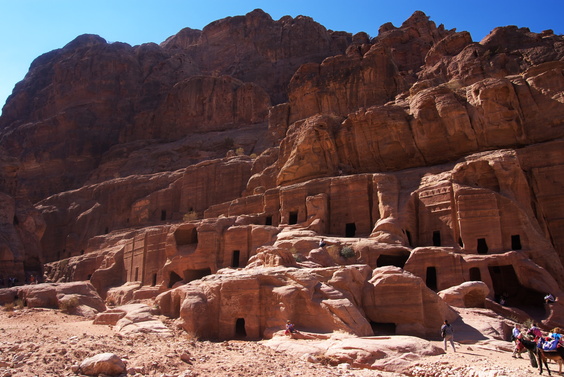 Right: Various tombs carved in the soft sandstone of Petra.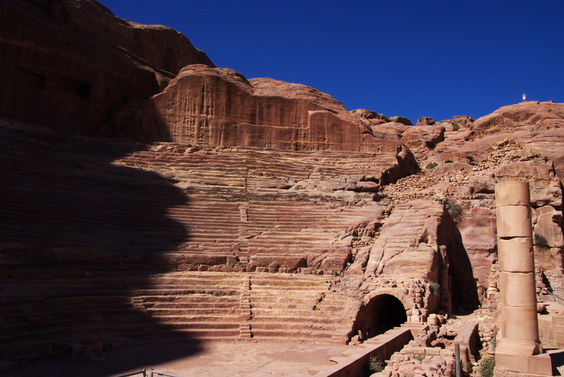 Left: Nabatean theater, later enlarged by the Romans.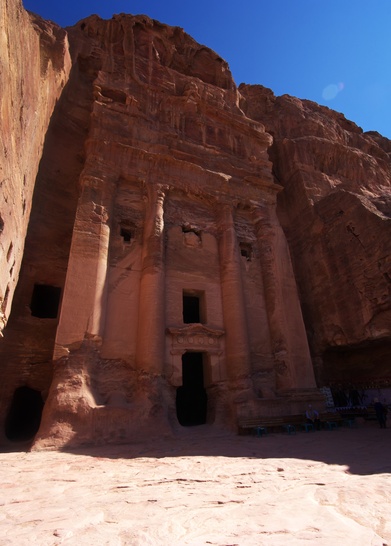 Right: Another carved monument of Petra, not as well conserved as the Treasury.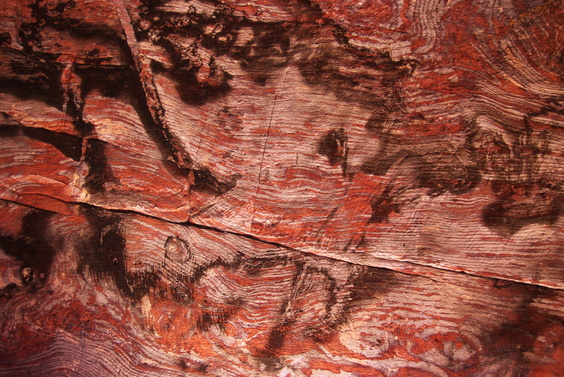 Left: Surprisingly colorful ceiling inside one of the tombs. Did the fires increase the natural saturation of the rock ? The thin lines are the precise carving marks.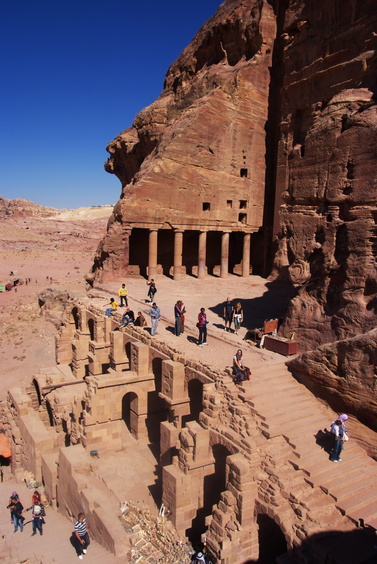 Right: Set of carved buildings and masonry entrances.

Left: General panoramic view of upper Petra.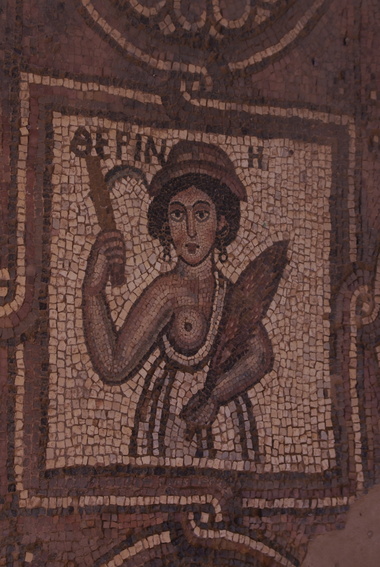 Left: Mosaic in one of the more recent buildings (a byzantine church).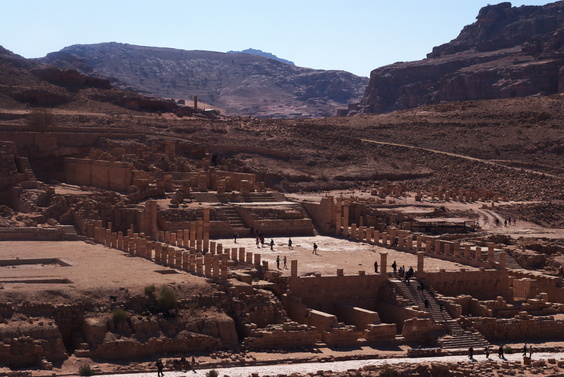 Right: The great temple of Petra.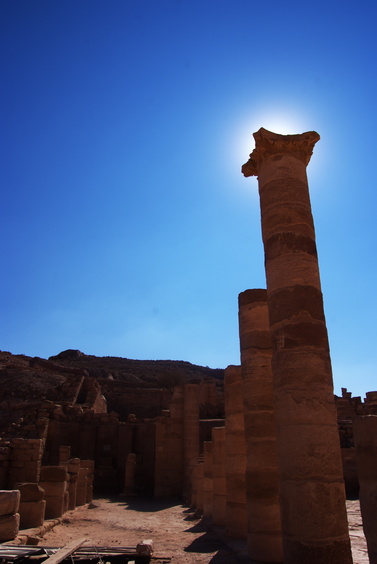 Left: Column still standing in the great temple.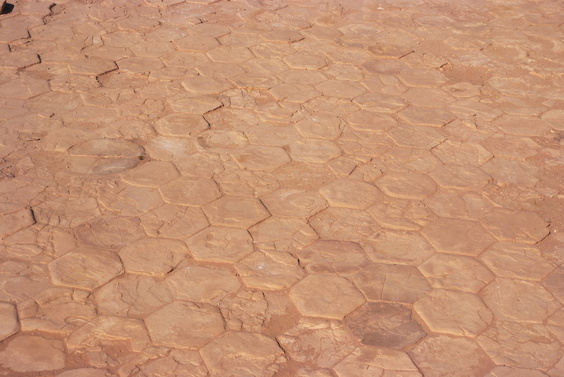 Right: Hexagonal tiles on the temple floor.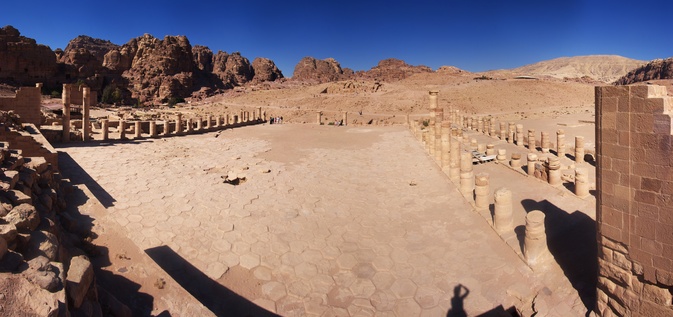 Right: The plaza of the great temple.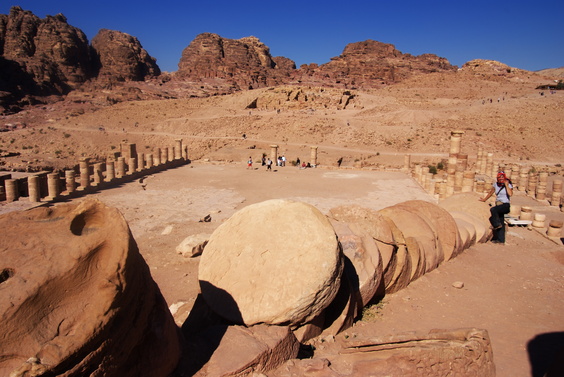 Left: One of the massive fallen columns of the Temenos.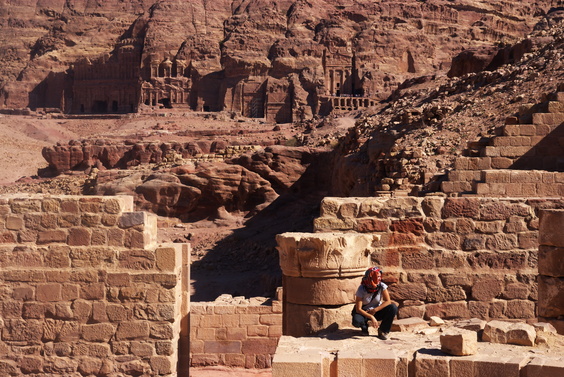 Right: The temple and upper tombs.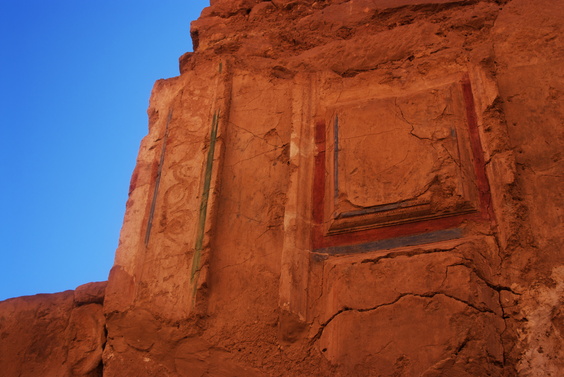 Left: Remnants of ancient colors in the back of the Temenos.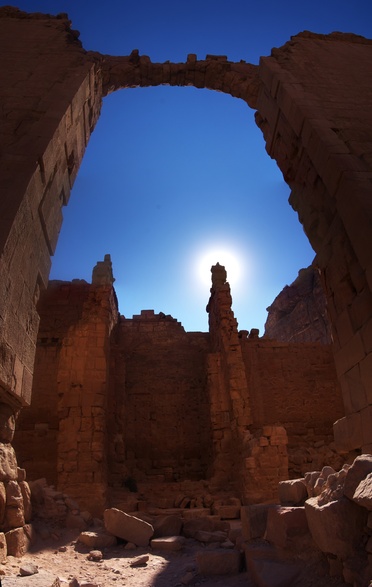 Right: Qasr Al-Bint, an old Nabatean temple.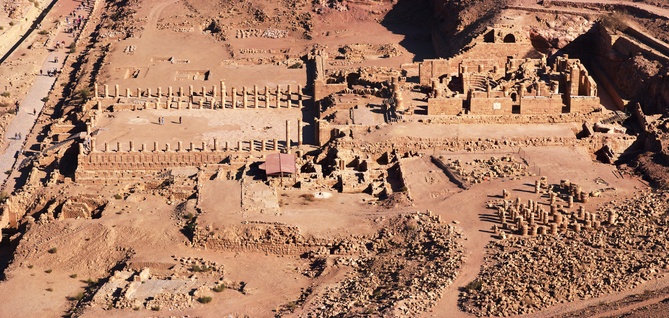 Left: General view of the great temple and the Temenos.


Above: Panoramic view of the upper tombs of Petra.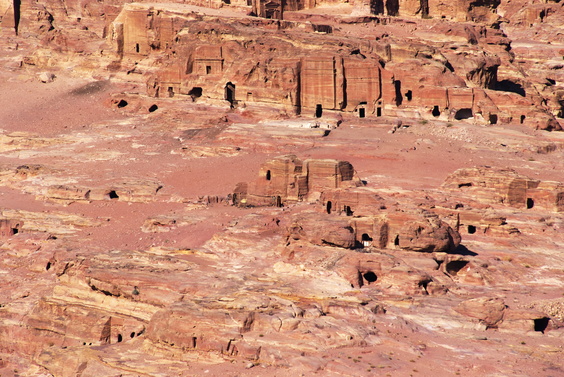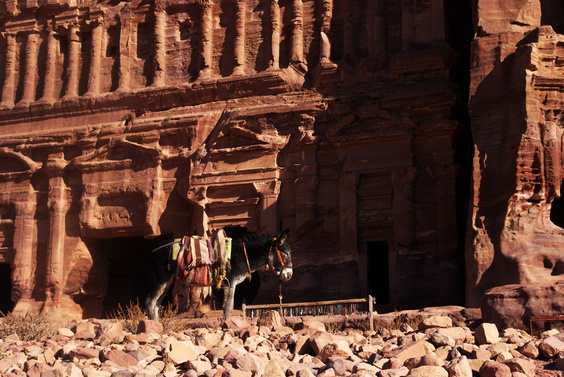 Left: Troglodyte housings in Petra. The bedouin used to live in them. Most of them have now relocated to more modern housings, but several families still live there despite the lack of amenities.
Right: Donkey and temple.

---
---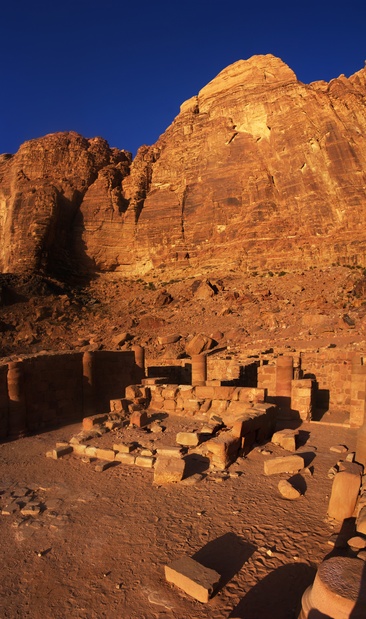 Wadi Rum's own Nabatean temple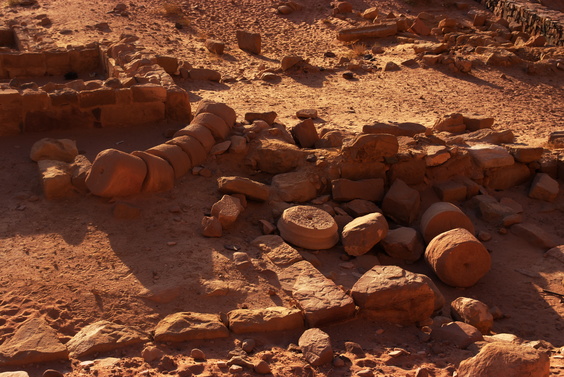 Right: Ruins of the Nabatean temple of Wadi Rum.
Left: Column fallen off the temple. There are Nabatean temples all over Jordan, including in Wadi Rum, 2 minutes away from the rest house. It seems hard to believe, but there also used to be baths near the spring, although there isn't much to see anymore.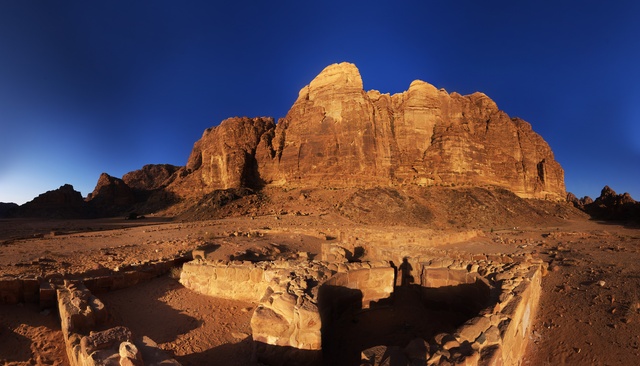 Left: Panoramic view of the Nabatean temple and the east face of Wadi Rum as sunrise.

---