Some amateurish macrophotography
"Fashion, flowers, nudes and portraits — they're all the same: light, form, color. And mystery. And mystery is very important. When I started photographing flowers, I thought, 'My God, where have I been?' I'm totally addicted to this project. I'd never seen the mysteries of a flower. We walk by wonders every day and don't see them. We only stop at what shouts the loudest." — Barbara Bordnick.
---
Insects and flowers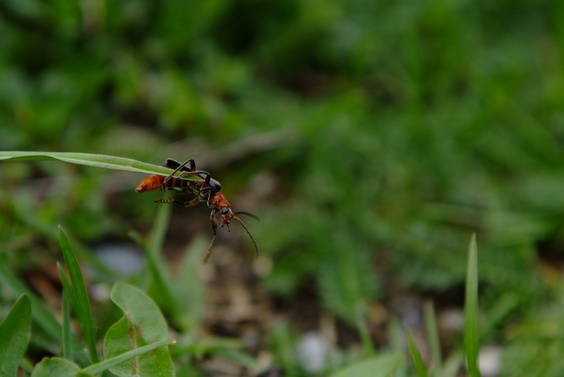 Left: End of the road.
This first set of images is taken with the Sigma 24-70mm/f2.8 AFD EX DG, a lens which is not a macro lens, although the minimum distance is acceptable for some types of shots. The main gripe I have is that although the lens works perfectly on a Nikon F100, the exposure is often wrong by about two full stops on a Sigma S5 pro. The 'DG' letter should ensure digital camera compatibility, but it doesn't seem to be the case. Many of those shots have been post-processed to bring the exposure back from the dark side.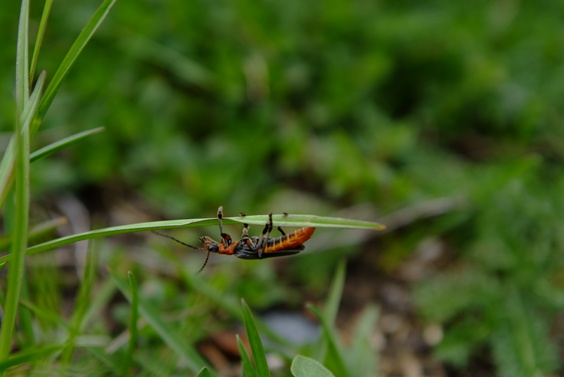 Right: Insect doing its balancing act on a blade of grass.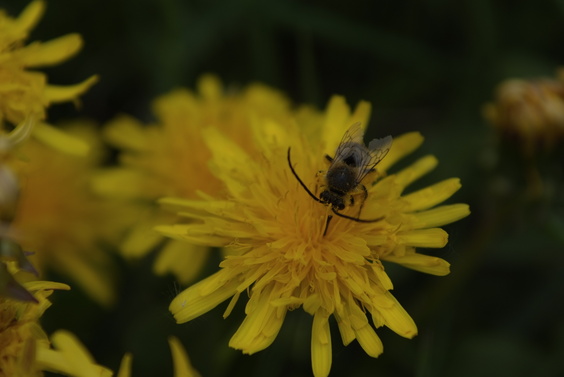 Left: Bee on a dandelion.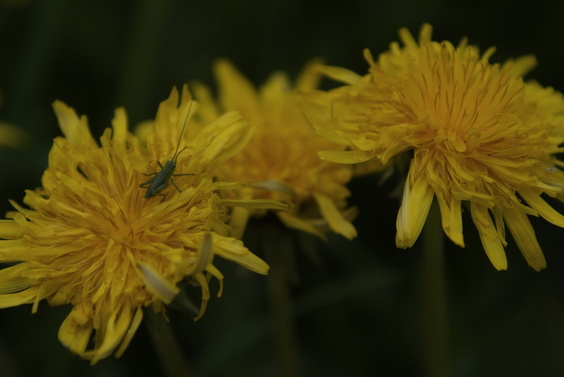 Right: Tiny cricket getting ready to change dandelion.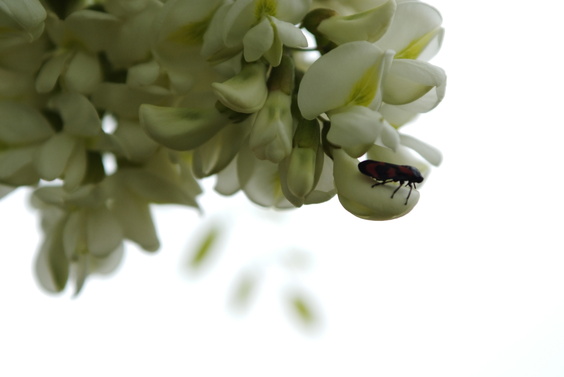 Left: I took this image of acacia flowers backlit without flash on purpose to test the dynamic range capabilities of the Fuji S5 pro.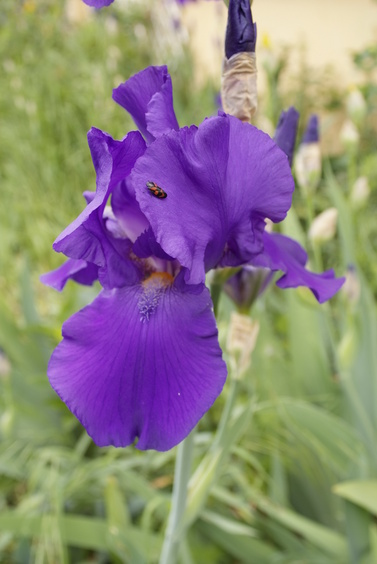 Right: Iris flower and visiting insect.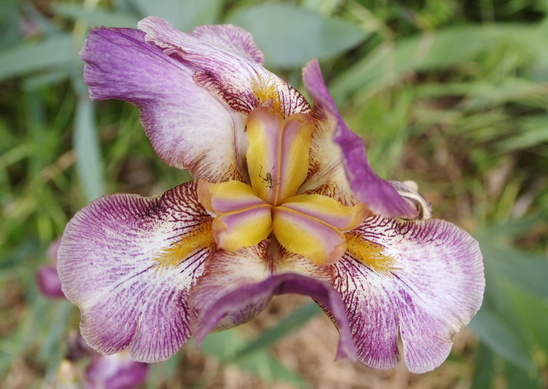 Left: A wide open iris.

I don't much about bugs and plants, so if you can help me identify some of the critters shown here, please drop me a message.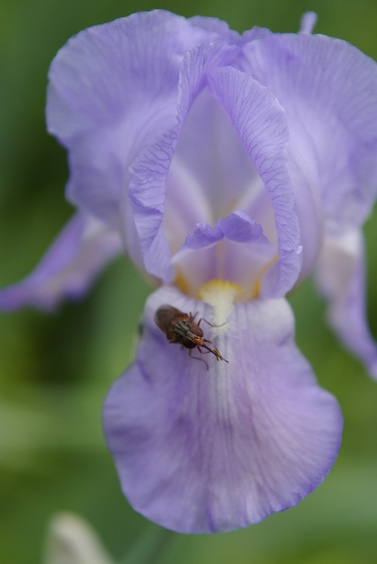 Right: Iris flower and another visiting insect.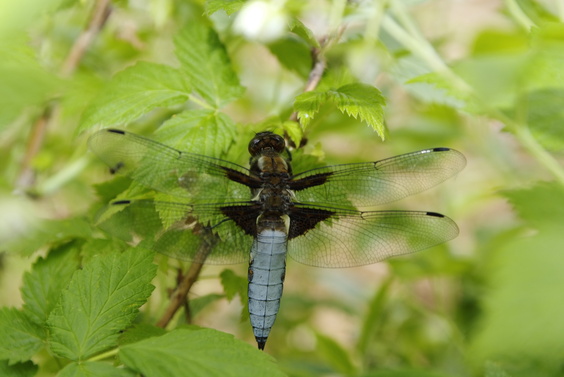 Left: Dragonfly on a raspberry tree.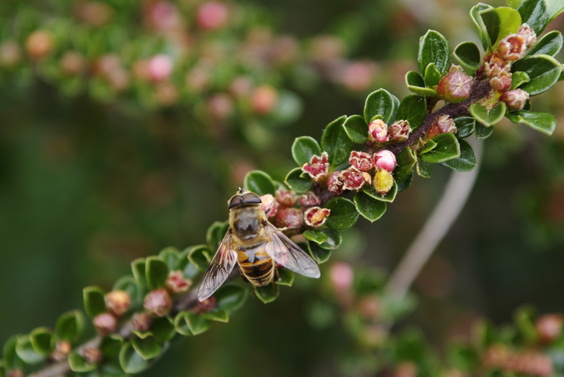 Left: Bee on a cotoneaster branch.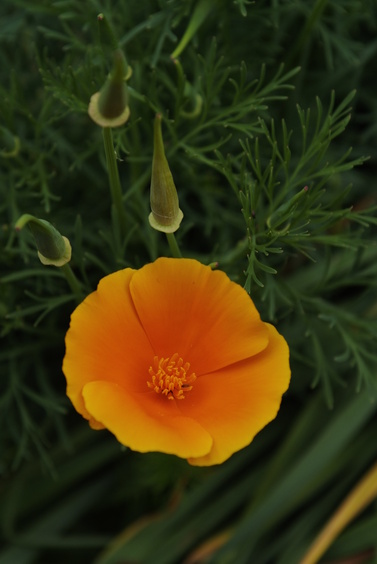 Right: Deep orange on dark green, this escholzia (or californian poppy) is an evil test of the camera color limits.

---
---
Insects and flowers, 2nd take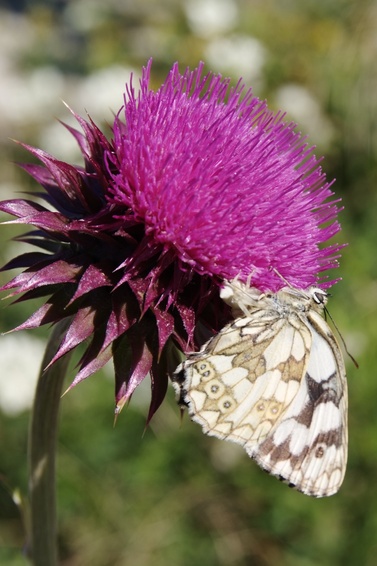 Left: This unfortunate butterfly has been caught on a thistle flower like on velcro. I began to wonder why I could take pictures so easily and it didn't seem afraid, until I got a closer look and saw it was long dead and dessicated. Nice pose though.
This second series of images is taken with the Sigma 18-50mm/f2.8 AFD DC EX Macro, a lens optimized both for digital sensors and macrophotography. The results are much better as you can see, both in terms of minimal distance, enlargement ratio, sharpness and exposure accuracy.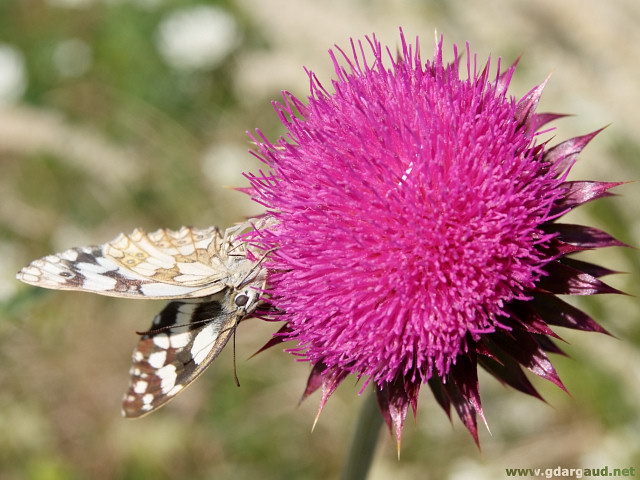 Right: Same dead butterfly as above, from a different angle.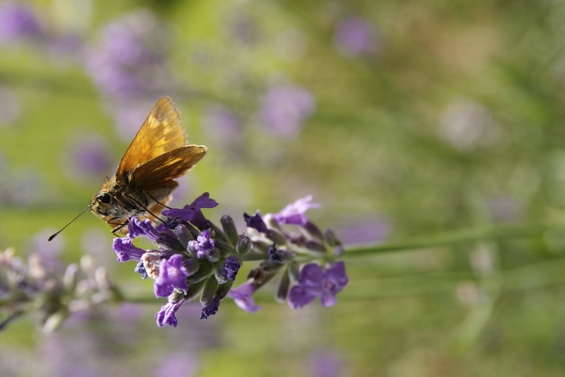 Left: Butterfly on a lavender flower.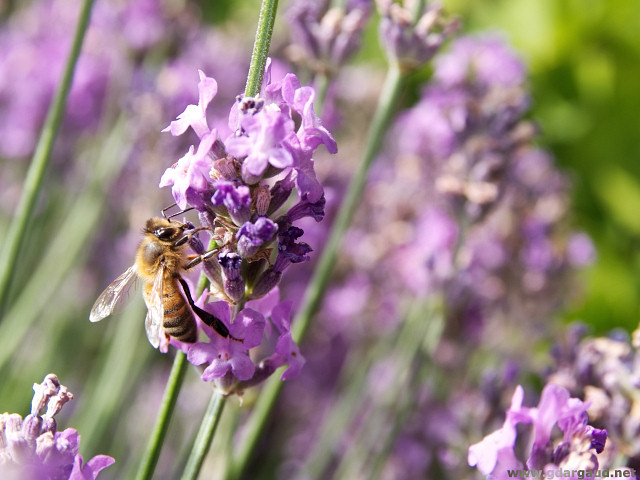 Right: Bee preparing lavender honey.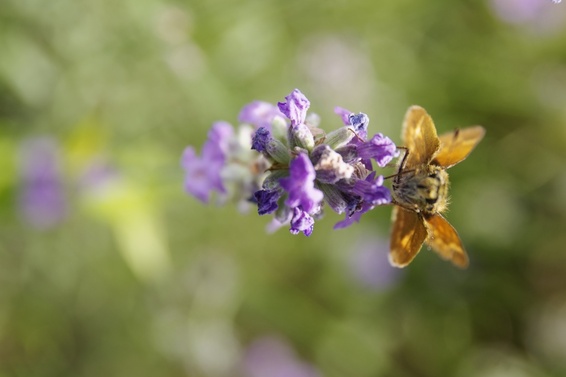 Left: Same butterfly as above, still on lavender.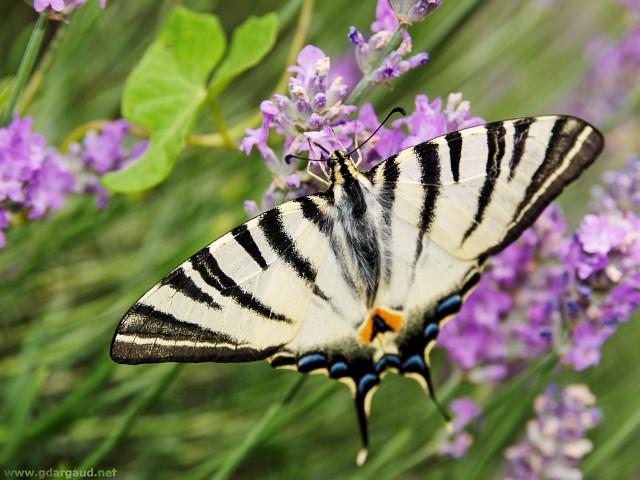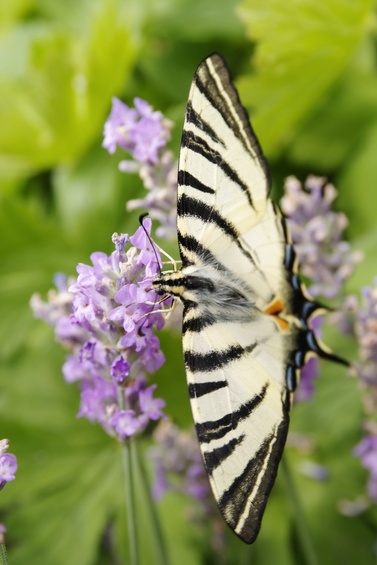 Left: Attention to depth of field is important with such a wingspan, unless you take the image from its back, flat on.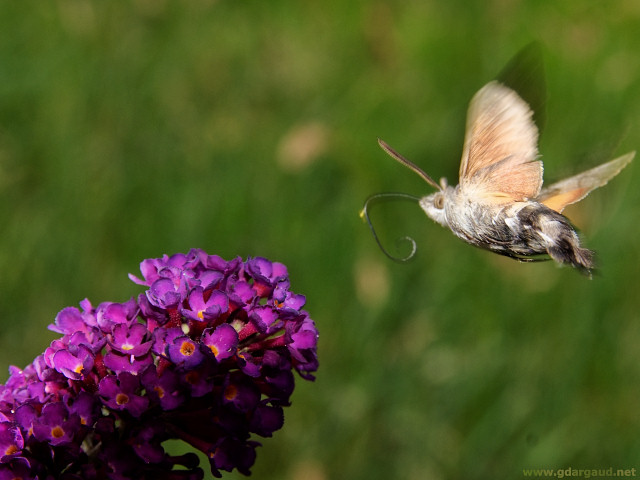 Right: I long wondered about this animal: is it a tiny hummingbird or a strange butterfly ? Well, it's actually an insect called Hawk-moth (Macroglossum stellatarum).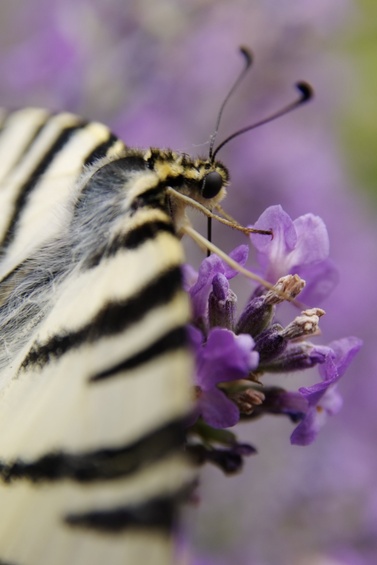 Left: A close-up on the head of a butterfly sucking pollen from a lavender flower.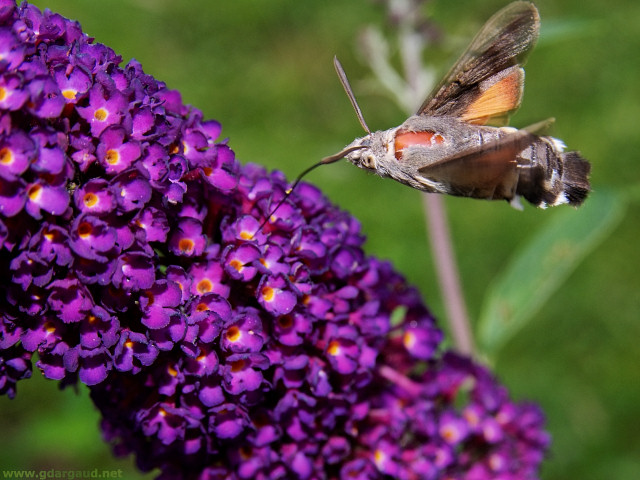 Right: The same hawk-moth hovering above its favorite lunch, the aptly called butterfly-tree.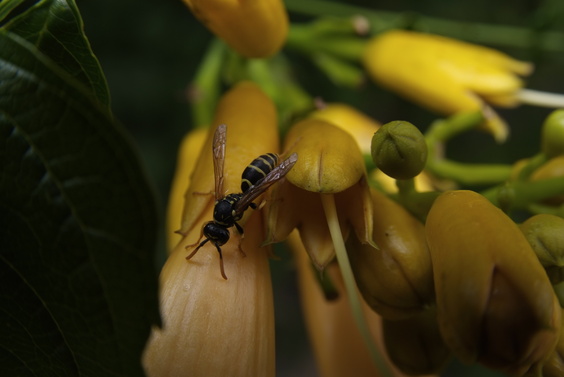 Left: Wasp licking sap off the corolla of a flower.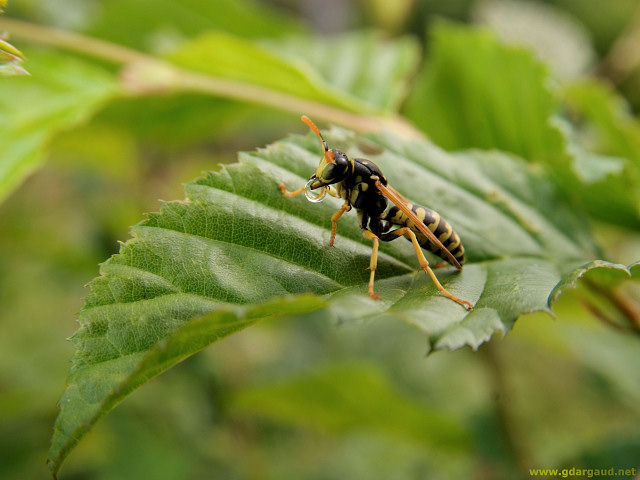 Right: The same wasp, after trying to fly away and landing drunk and confused on a nearby leaf, and trying to finish the last drop of sap.


On the set of images above, I used either no flash or a mounted SB-800. On this set I used the internal flash of the S5 to control the SB-800 in remote mode, which I would simply hold in my left hand with a reflector. This solution gives good results... sometimes ! It is highly unreliable as the remote flash sometimes forgets to fire or fires at full output, which is very weird since it's barely 50cm from the master. Also the lens as illuminated by the master can be seen on some shots. Sure, it's possible to set the master in control mode (no flash), but I didn't bother at the time. I'd better build a forward reflector for it.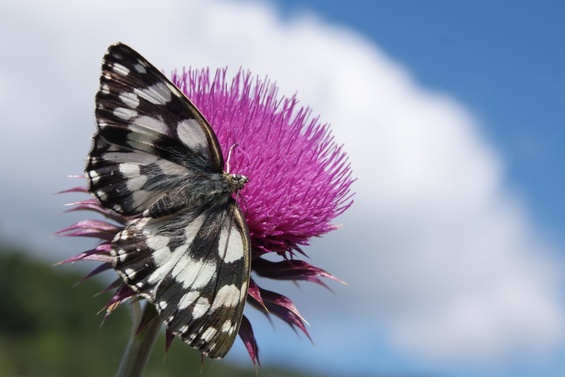 Left: Dead butterfly prisoner of its thistle flower.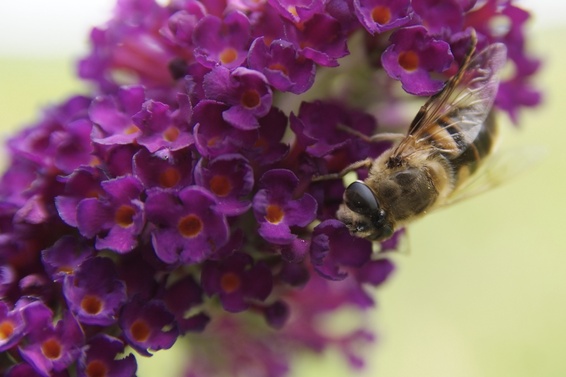 Right: Fly (or wild bees ?) on the butterfly-tree.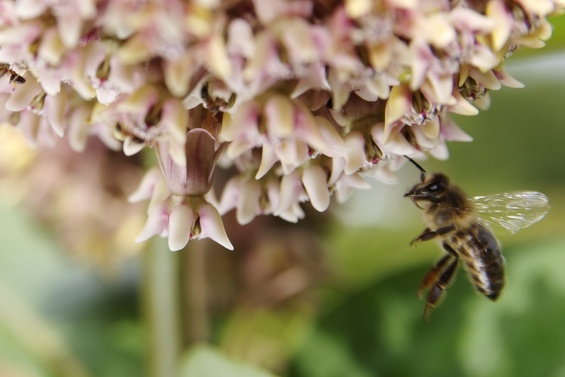 Left: Bee attacking work from the bottom.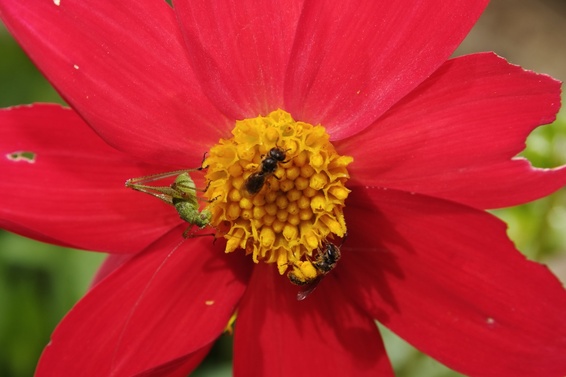 Right: Three bugs sharing a dahlia flower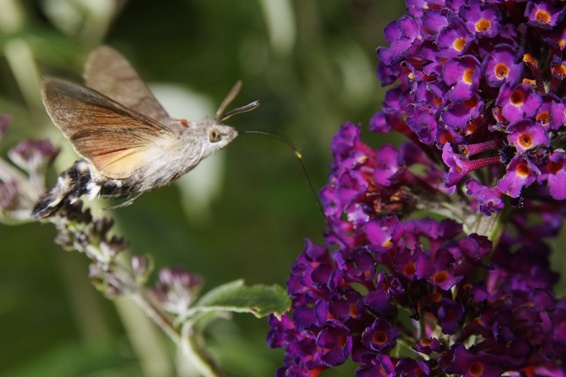 Left: Hawk-moth drinking pollen off a buddleja tree.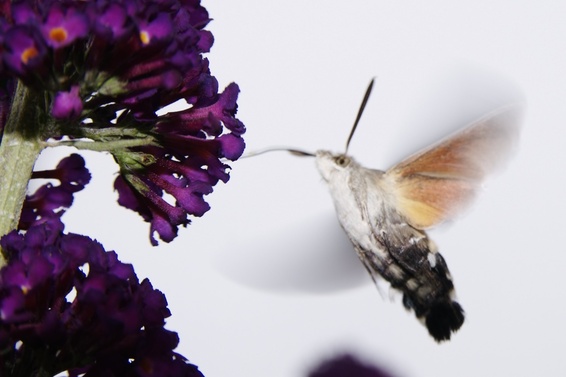 Right: Hawk-moth drinking pollen.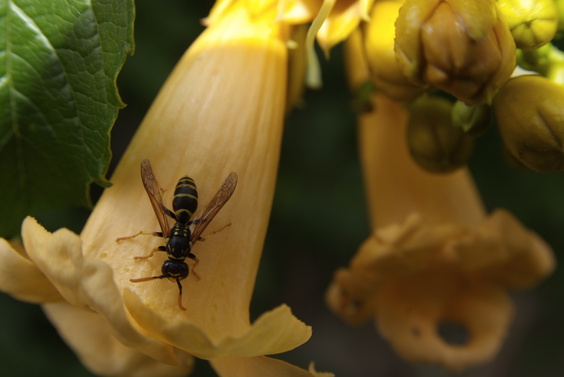 Left: A yellowjacket wasp gathering sap off the surface of a trumpet vine (Campsis radicans) flower.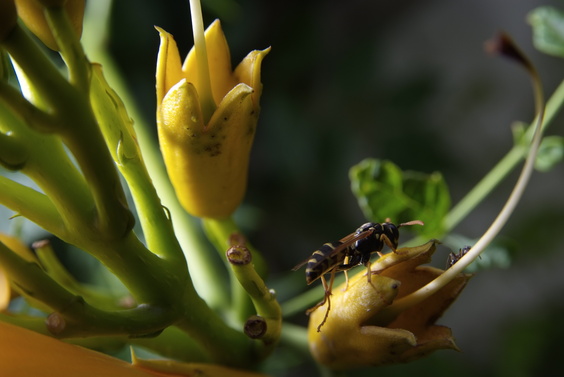 Right: Wasp harvesting sap.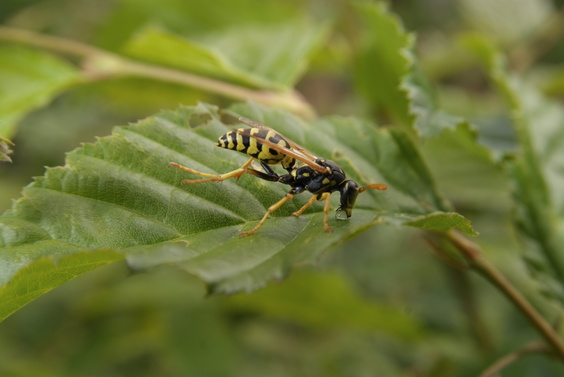 Left: Wasp and a drop of sap.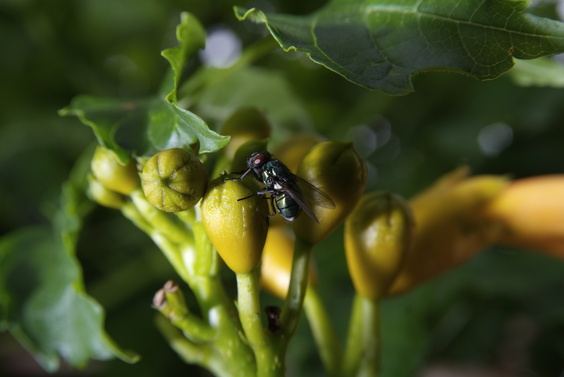 Right: This kind of shinny green fly is usually seen on less flattering substances than this trumpet vine bud...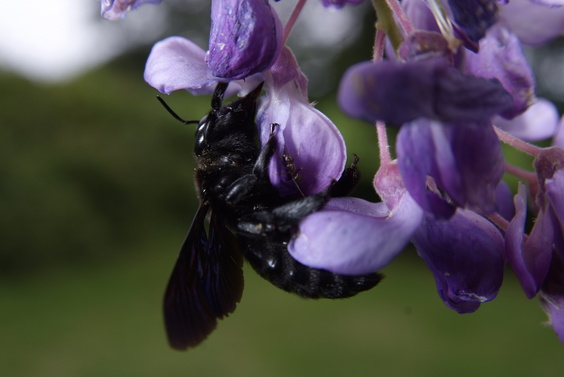 Left: Black furry bumblebee on wisteria flower.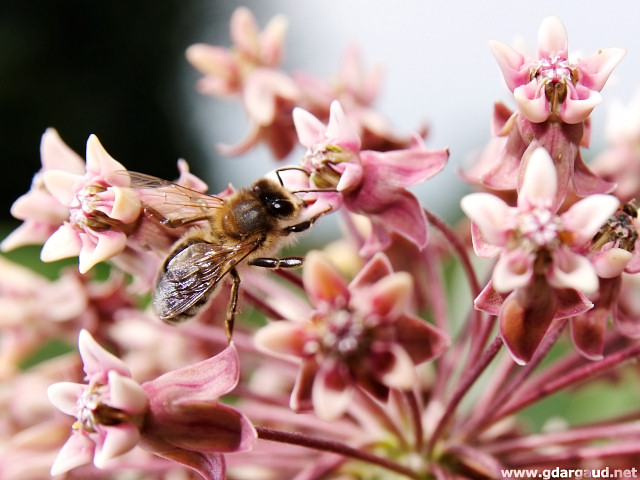 Right: Bee at work on pink flowers.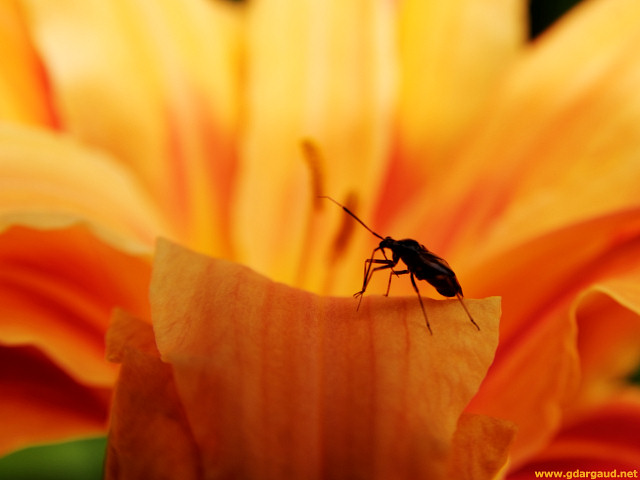 Right: Bug on orange hemerocal (?) lilium.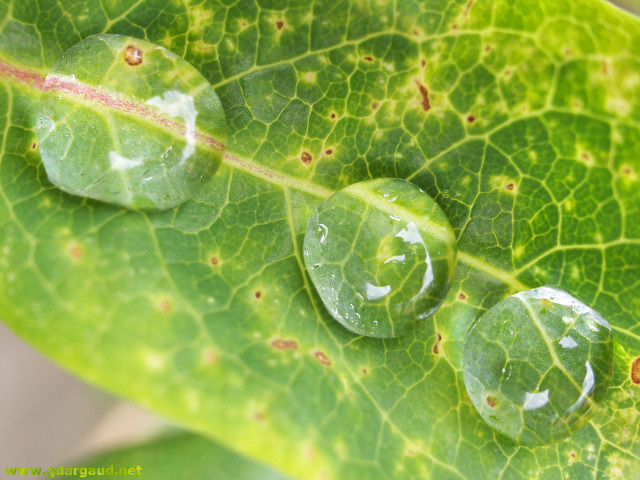 Right: Raindrops on small leaf.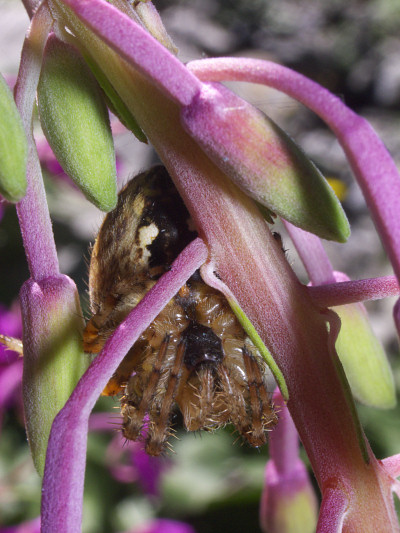 Left: Spider waiting patiently hidden behind flower stubs for its web to trigger.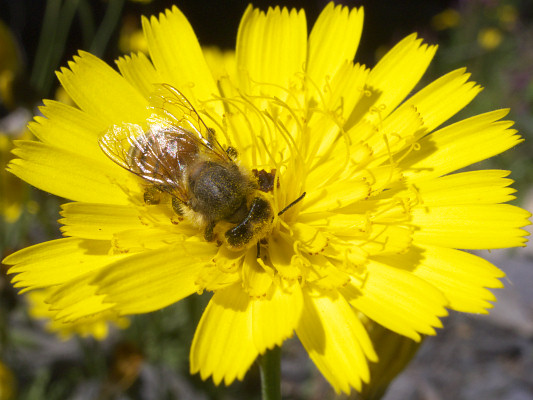 Right: Bee on a yellow alpine flower.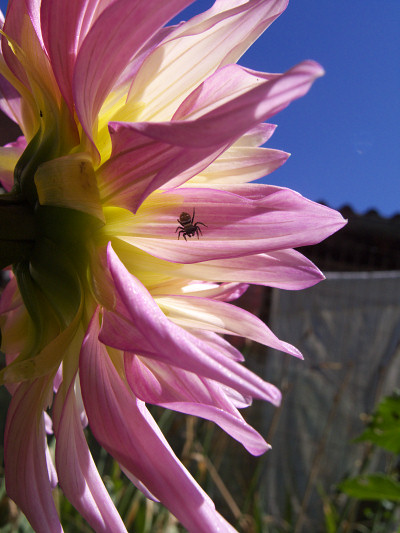 Left: Tiny spider on dahlia flower.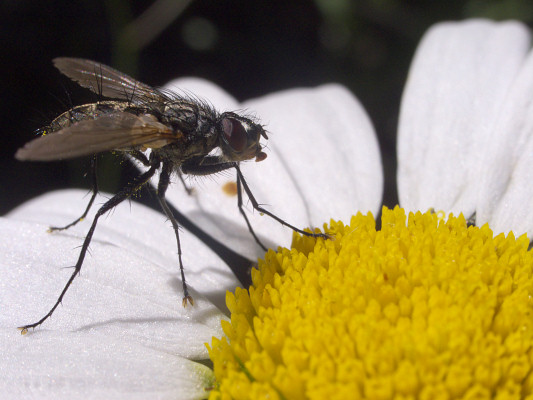 Right: Hairy fly on flower.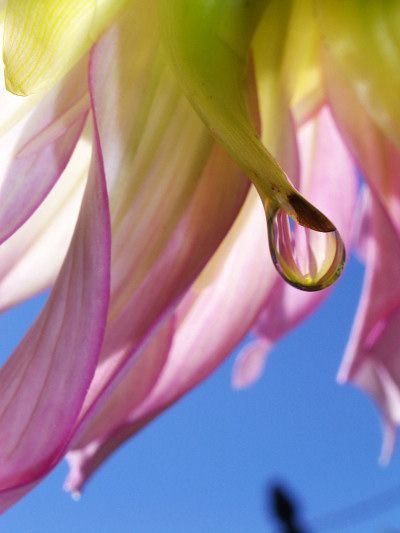 Left: Water drop under dahlia flower.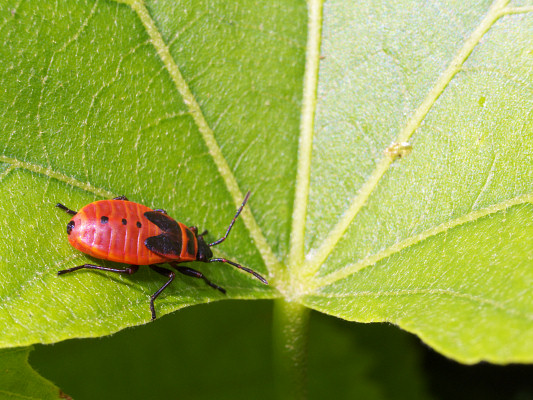 Right: Red insect on leaf.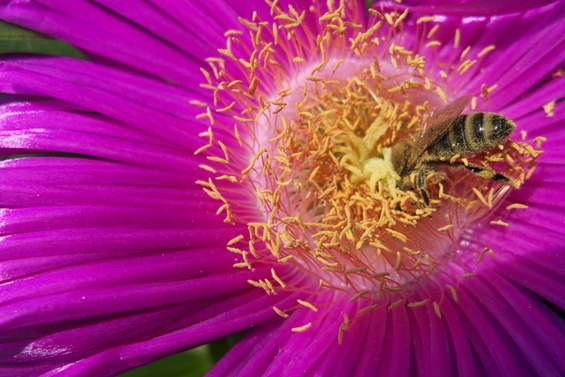 Left: Bee on a cactus flower on the island of Hvar, Croatia.
Thanks Mom for telling me the weird names of those flowers... Most of those images are from her garden.
---
---
Wasp nest
Right: So I put up a webcam inside a birdhouse to try and film a bird making its nest. I did not get the expected results. This is a time-lapse video of a queen yellowjacket wasp building its nest in my birdhouse. Took about 5 days to build.
---