Quick visit of Jerusalem
"Ten measures of beauty descended to the world, nine were taken by Jerusalem." — Tamud.
---
Too quick to matter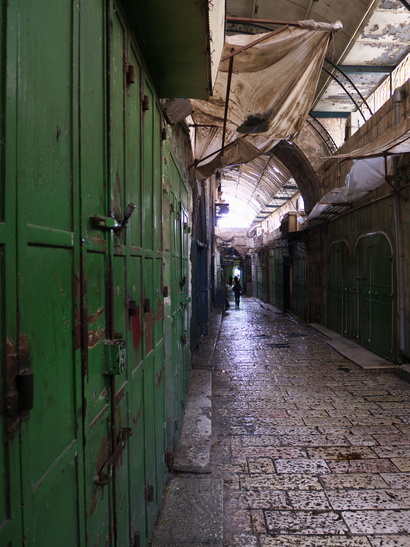 Left: Green doors on a Souk stall, well before its opening time.
Basically we only had a day and a half to visit Israel during our Jordan trip. So in order to make the best of it we rode to Jerusalem and started the visit of the historical (or should I say religious) center at 6 in the morning. It was incredibly quiet till 9am when suddenly swarms of tourists flooded in.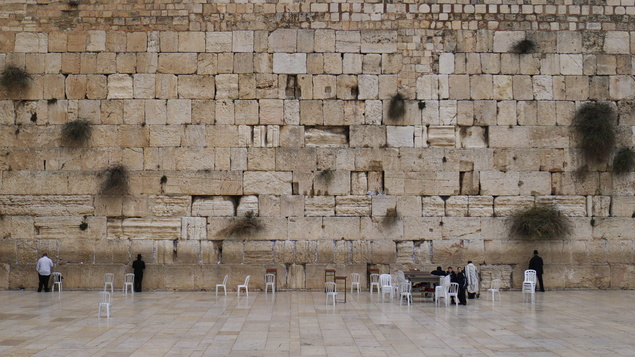 Right: The western wall (a.k.a. Wailing Wall) of Temple Mount.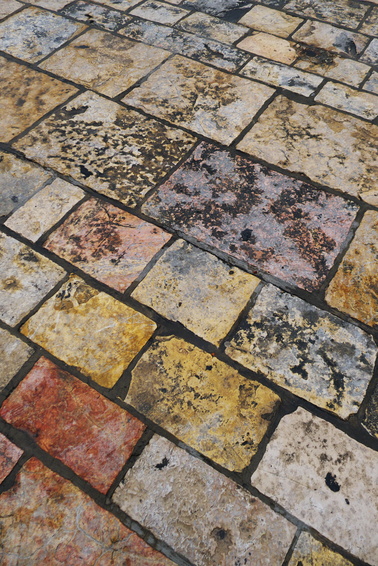 Left: Colorful pavement of the plaza facing the western wall. The recent rain helped make the colors more visible.
I'd been warned that Jerusalem was full of crazy victims of Jerusalem Syndrome and, if not for a few groups of people all dressed in green and wailing while rolling on the floor of the Holy Sepulcher, I was almost disappointed.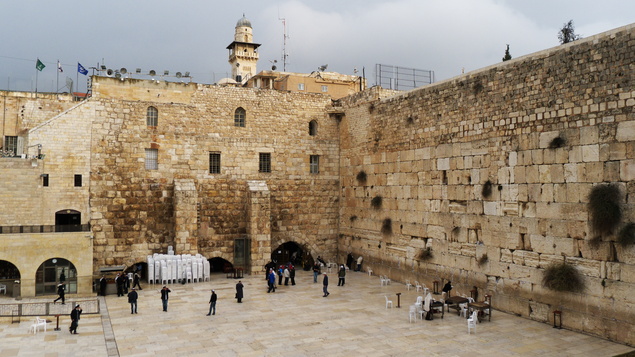 Right: The wailing wall.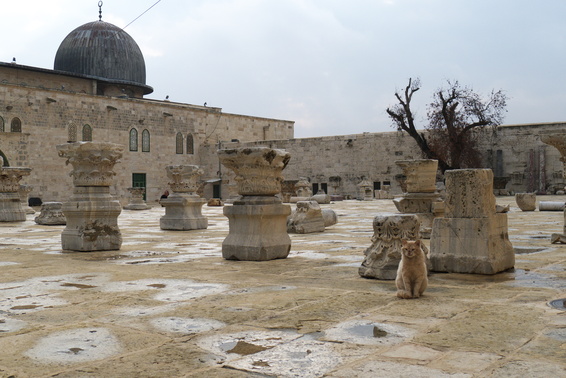 Left: Although there are many possible entrances to Temple Mount, only one lets the tourists through. This is a cat in front of the Al-Aqsa mosque.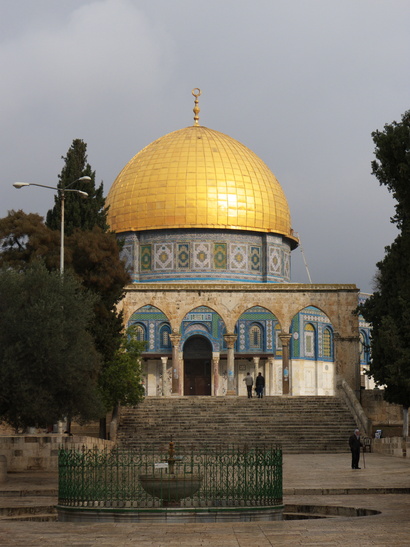 Right: The unmistakable Rock Mosque and its golden dome.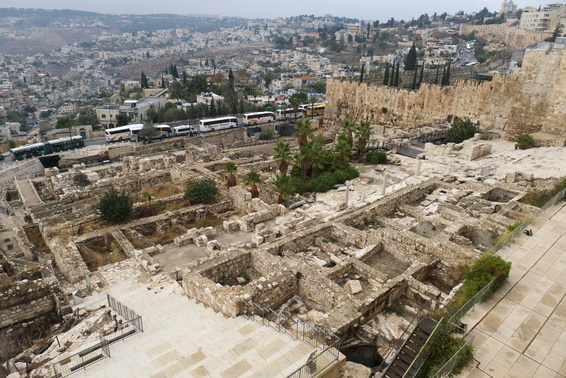 Left: Long lines of buses packed with tourists below the walls of Jerusalem.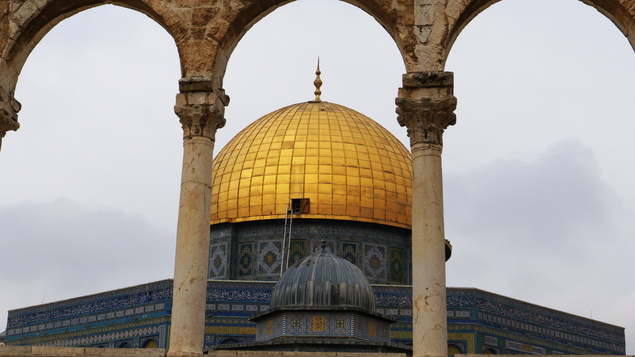 Right: The Rock Mosque.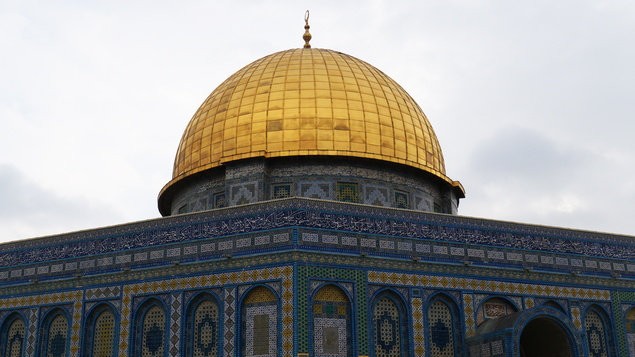 Left: Another view of the Rock Mosque.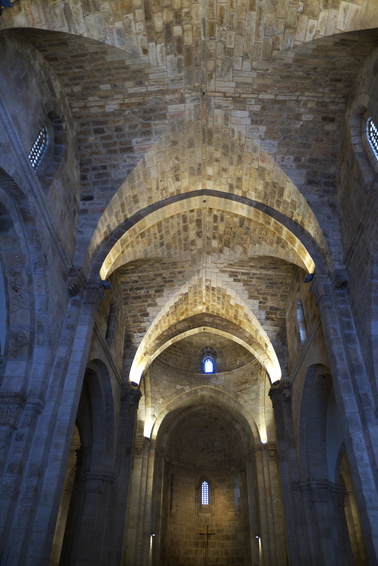 Right: Churches in Jerusalem are surprisingly more modest than in Rome.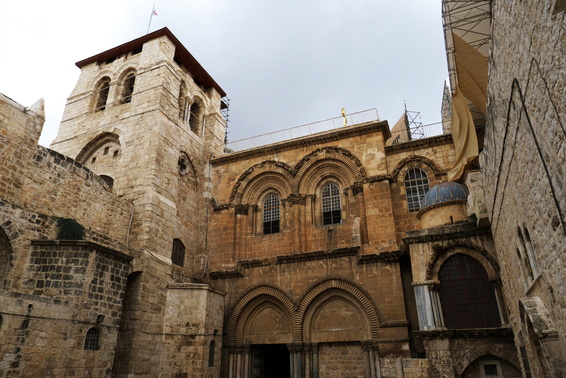 Left: Outside view of the church of the Holy Sepulcher.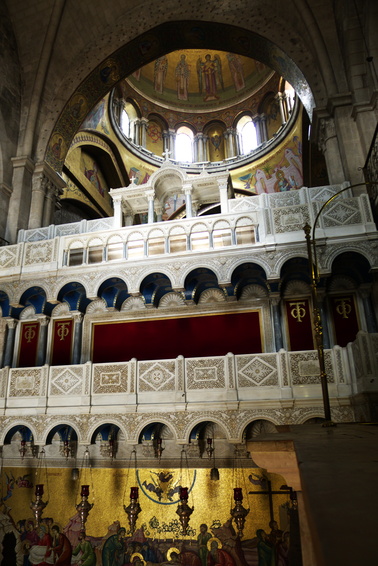 Right: One of the many conflicting inner views of the Holy Sepulcher church.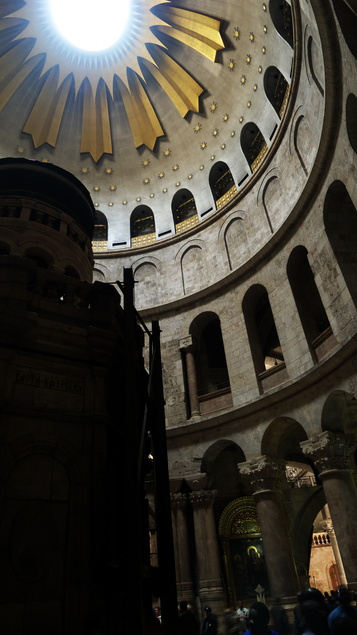 Left: A church embedded within a church. Makes for interesting crowd control when the various corners follow different versions of god's words.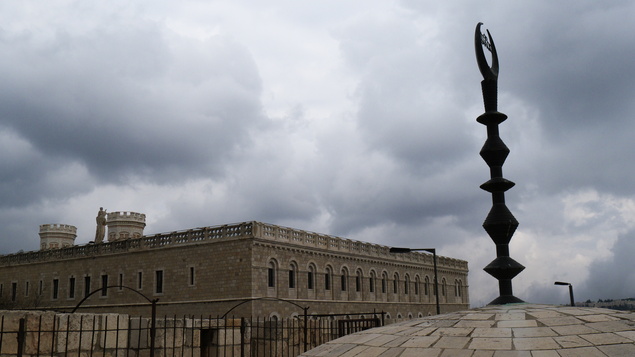 Right: Jerusalem seen from above. The nice view.
Important information for climbers: we were in Wadi Rum and wanted to do a quick visit of Jerusalem before heading home. Shortly before taking the bus we were warned that it's not allowed to come into Jordan from Israel with climbing gear. The official reason is that blah blah blah. The officious reason is that there's still no love lost between the two countries. So we had to change our plans at the last seconds, leaving all our gear to the sake of our bedouin guide and coming back the same way 3 days later. Which gave us the time for one last short climb.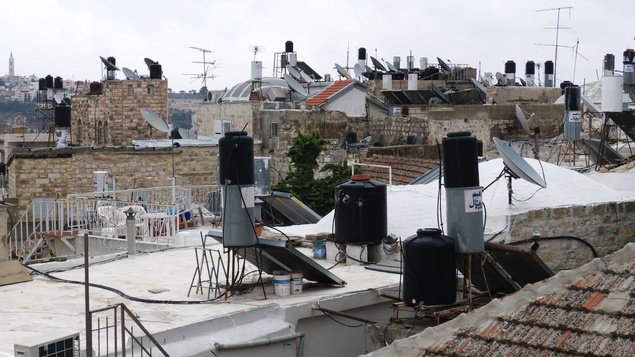 Left: Jerusalem seen from above. The plumber's view.
---
---