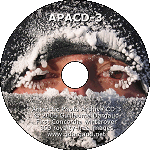 Buy a Photo Archive CD
It took me a year to prepare, but for a meager 140US$ you can now get your own collection of hundreds of high-resolution royalty-free pictures of Antarctica or mountain climbing, all on five convenient CDs.
---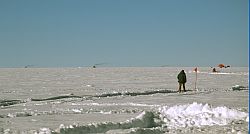 Buy posters
Some of my best panoramas and Antarctic pictures are available for purchase directly through a secure payment system.
But if you didn't find what you want on the page above, don't despair, I can make you a custom print (30x42cm - 13x17in) for 50$ (or Euros), including shipping. I can sell prints of virtually any picture available on this Web site, just contact me with the filename you want. Look at my copyright page for more information, and at my thumbnail page for the complete list. In that case payment is done through PayPal, a check or a bank draft directly to me.
---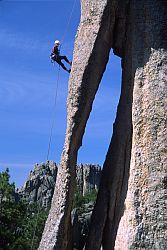 Buy high-resolution digital images
I can sell a high-resolution file of virtually any picture available on this Web site, just contact me with the filename you want.
Look at my copyright page for more information, at my thumbnail page for all of them. Prospective corporate buyers should really look at my copyright page for more information on right of use.
I can email you the file or place it on an ftp/http server. In that case payment is done through PayPal, or with a check or bank draft directly to me.
Note: if you want a slide for offset printing, ask one of the photo agencies of stock photography where I have slides. Personally I will not send slides to 3rd parties.
---

Buy linked stuff for yourself
As you wander around my site you will notice some links to

books,

movies,

CDs,

software or

electronics. Those links will take you to the amazon.com website where you can directly purchase this item. Amazon gives me a cut of the sale (sometimes). It's not a rip-off, just an affiliate system that allows you to buy quickly something that might be of interest. All those links (with a few noted exceptions) are to books or things I personally enjoyed or used or heard about or whatever and I think they might be of interest to others as well. And you are not paying anything extra.
Links are similar to this: "...one of the best Antarctic book and the best survival story is Shackleton's

The Odyssey of the Endurance (with Frank Hurley's extraordinary pictures)..." For instance there are such links on my photo equipment page, on my quotes pages and others...
---
Use the Google links
Starting march 2006, I also added Google AdSense links. I always tried to keep advertisement away from my site, but now that it's become a lot less obnoxious and a lot more efficient than in the past, why not...
---
Advertise on my site
Note: I consider 'link exchange' requests as a form of advertising. I stopped doing those as a courtesy in about 1999 (when I started receiving more than one request per day), but I will put a paying link to your page on my site provided you subscribe to the Google AdWords system indicated here.
If you have a product to sell and have a website where it can be purchased, why not advertise on my site ? Your product will show in the Google box shown just above, and this applies to any page of my site you wish.
In particular I regularly get requests to add links for penguin-related items. I don't do manual links (or even link exchanges) anymore as most of the advertisement is now handled by Google AdSense (on my end). Just sign up at Google AdWords to start targeting your advertisement (button right here on the right to get started).
Several of my pages are in the top 3 results on google for very common keywords. Judge for yourself: penguins, dead pixels, random quotes, yosemite, winterover, climbing pictures, panorama images...
---
Donate with Paypal
Now that the Amazon honor system has been retired, Paypal remains the only way to perform micropayments without a credit card, provided you already have an account. You can make a direct payment with it by clicking the button on the right.
---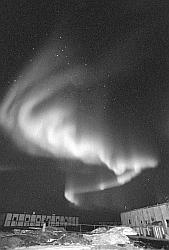 Buy us stuff
You think donating money is too anonymous and you'd rather give something more personal ? Then here's a link to our amazon.com wish list... If you buy something off of it, it will be sent to us ! Hey, I can dream about a Nikon D3, no ? OK, ok, a good paperback will be appreciated too...
---
Auctions and used...
I sometimes auction stuff on eBay and sell used books on Amazon Exchange. Here's what's currently up for sale: