Briançon, the real capital of climbing
"Briançon... the town where chicken wear crampons." — Local saying.
---
Vauban city and the fortress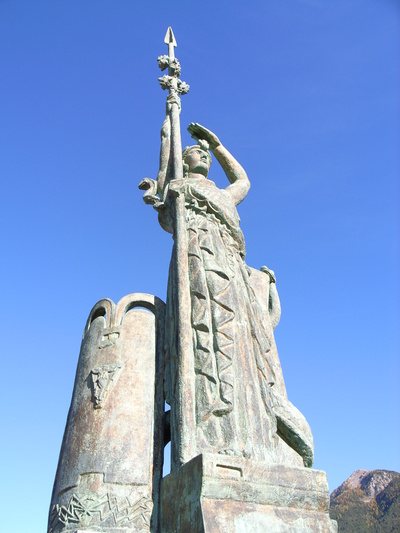 Left: Bronze statue in the summit of the fortress of Briançon. Yeah, you can see far away from up there, so it's not an allegory.
When looking at the heavy fortifications surrounding the old town of Briançon, it's easy to understand why it's resisted several waves of invasions, sometimes without even fighting. Like many other french towns, it was fortified by the military architect Vauban more than 3 centuries ago, from a city already naturally protected by its very location on top of steep rock mound.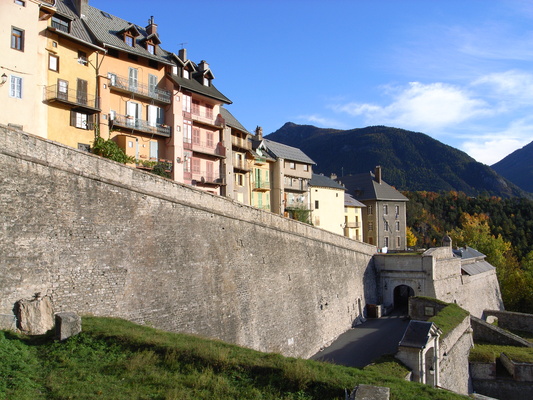 Right: Fortifications and the buildings of old town.
Above the old town itself is another fortified section, opened to the public only irregularly. It's the now abandoned military fort, hollowing the rock with multiple tunnels, stairs and fortified walls. The view on the Guisanne valley towards the Lautaret pass and the mountains surrounding the town makes it worth a visit even if you are not interested in military architecture. But if on the other hand you are interested in military architecture, then you have a choice of, what, 20 ? 40 ? forts spread around town. Some open to the public and a few still in use by the military. They are connected by dirt roads making for cultural but strenuous bike outings.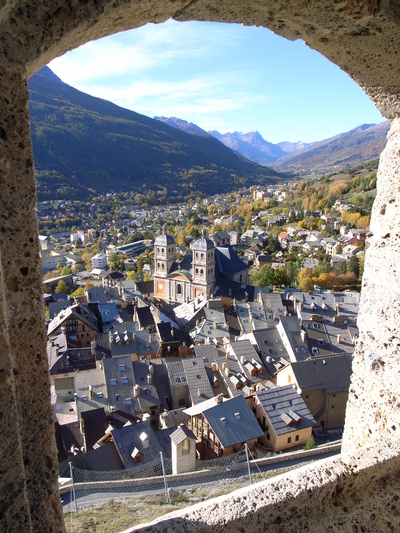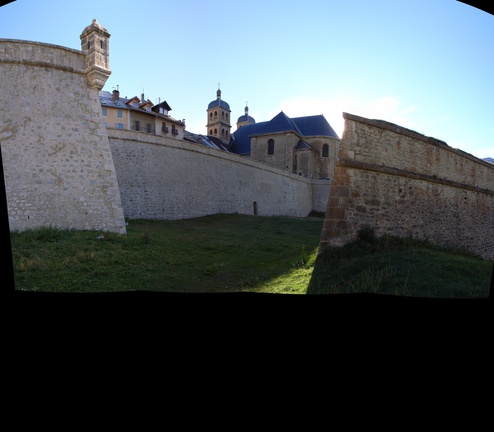 Left: Briançon and the Collegiale church as seen through one of the windows of the fortifications.

Right: View of the inner fortifications bellow the Collegiale church.

Right: Carpenters at work on a roof of old town Briançon.
---
---
Panoramas of Briançon

Above: The old part of the city of Briançon, as fortified by Vauban.

Above: 360° panorama of Briançon from the summit of the fortress. The valley below the sun leads to Argentière, Montdauphin and the Queyras. Behind the statue is the start of the ski area named the Prorel. On the right of the antenna is the Toulouse Crux, a classic mountain bike tour and minor climbing area. The pass on the right is the Montgenevre, leading to Italy.

Above: A panorama of the lower end of the old town of Briançon. If you are curious to see this image with a whole new 'angle', look at the bird's eye page.

Above: Panorama of the fortress of Briançon. There are a few interesting tidbits in the history of the town, like the fact that it withstood a 3 months siege in 1815 without any military garrison inside the city !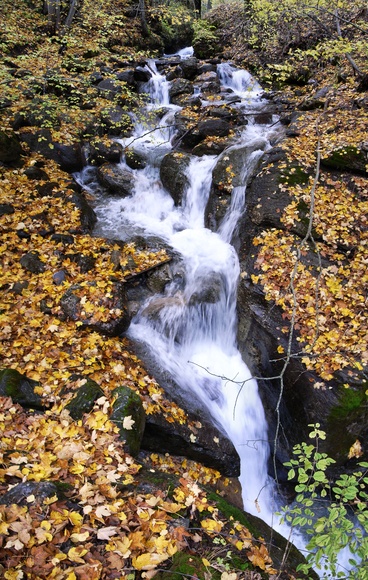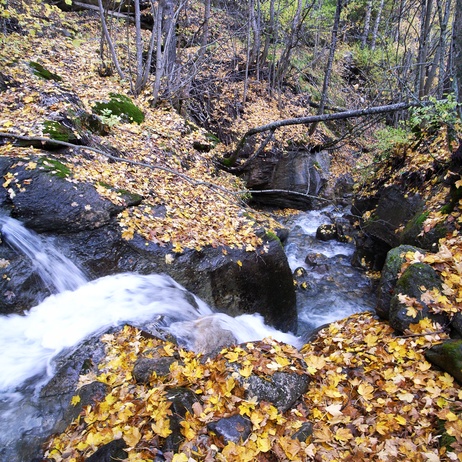 Left: Stream running through fallen leaves in autumn.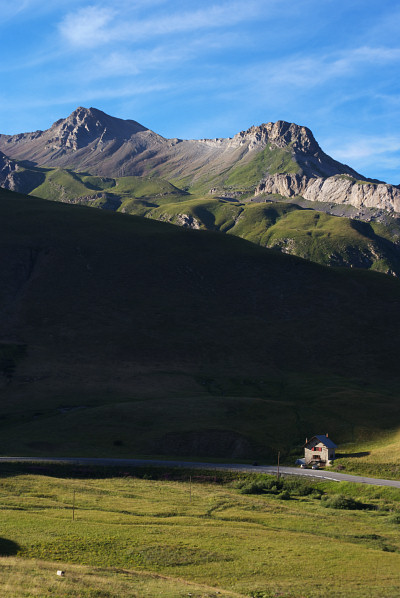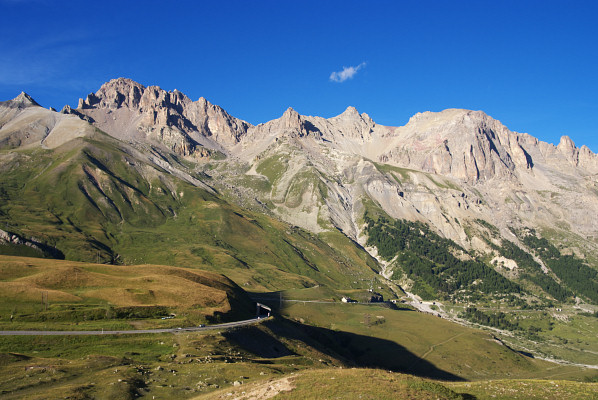 Right: The Lautaret pass and part of the Cerces range.
Left: A view on the Cerces range from the Lautaret pass.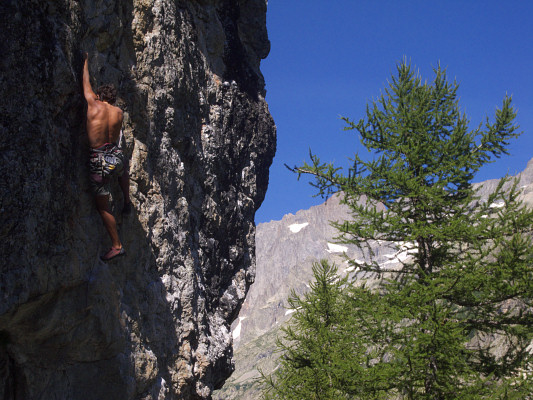 Left: Climbing near Ailefroide.
---