Climbing Section:
What do you want to climb today ?®
"A climber's day always starts at the crux: getting out of bed."
---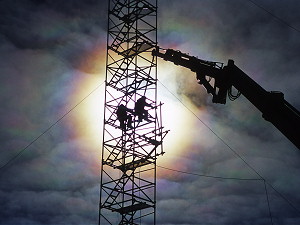 Pictures
You only want to see my best climbing pictures ? I have grouped the best horizontal ones for use as a background for your cluttered, overworked desktop. Along with some Antarctic pictures, they are on several special pages for free. The picture on the right is selected at random out of those. They are available in 640x480, 800x600, 1024x768 and also in 5400x3500 and even a lot more !
Before you look any further, you have to read the disclaimer. You know the boring thing that says that climbing is dangerous and just reading this website will get you both maimed and killed before lawyers rip apart what's left and such...
Start from the beginning then choose a route from the list, pick up some gear, a camera and follow us for a vertical trip to the farthest reaches...
---
Trip reports
---
---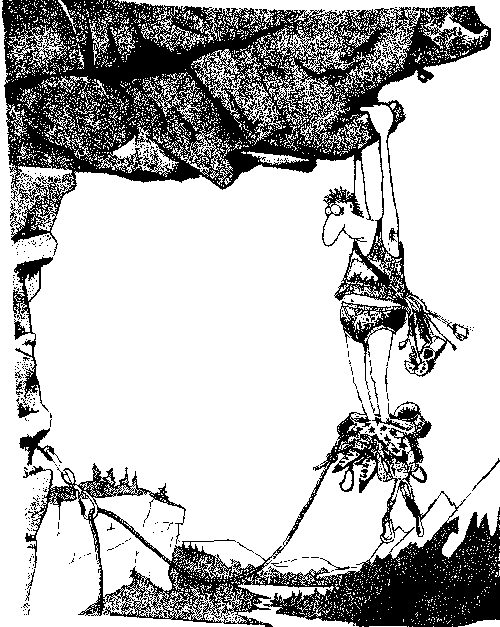 Climbing biography
Year 2000 was very busy:
First coming back from my fourth Antarctic mission in February; then more than a month of vacation in New Zealand with Jenny; then a bit of work; then getting married on May 20th; then honeymoon in the Alps followed by the total destruction of our car and all our climbing gear, photo equipment, wedding gifts... Then a bit of work mixed up with a lot of time with lawyers and insurances; then off to Nepal, Tibet and the summit of Cho-Oyu in August 2000 and then a bit of work (again !). And then we moved to Colorado after I found a job in Fort Collins !
So after all this we are taking it easy in Colorado. No big expensive expedition for 2001 and 2002, but lots of lazy week-ends climbing in the Rocky Mountains, in Colorado but also Utah and Wyoming, Nevada and Arizona.
Our 2003 climbing road trip around the western US is over and in 2004 we moved to Briançon in the heart of the Ecrins National Park in the Alps; but while Jenny stayed there for a while, I headed off to Antarctica again until 2006 where we had another serious road trip in New-Zealand and Australia. Say, after 370 days of work without a single rest day, I'm entitled to a bit of vacation, no ? The main problem was that Jenny now climbed a good 3 grades harder than me, but that didn't last. And now we are back home in Briançon.
2007 brought a new change of scenery yet again: from atmosphere science and Antarctic trips to nuclear physics and outer space cosmology for work, and from Briançon to Grenoble for home.
---