Black & white antarctic portraits
"Black and white are the colors of photography." — Robert Frank.
---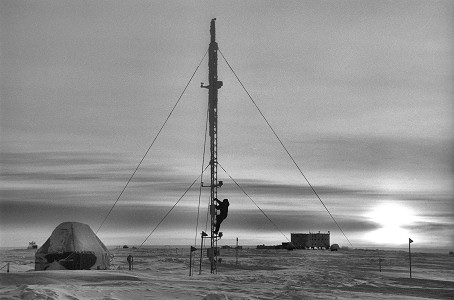 Left: Climbing up the CR23 mast for a cleaning session.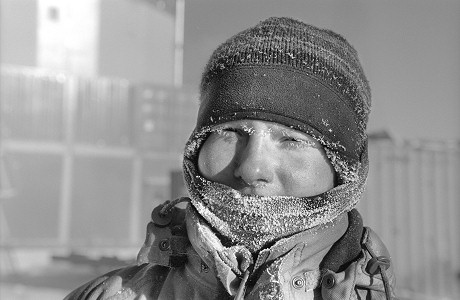 Left: Claire working out in the cold. It's probably a good thing you can't tell how red her nose is !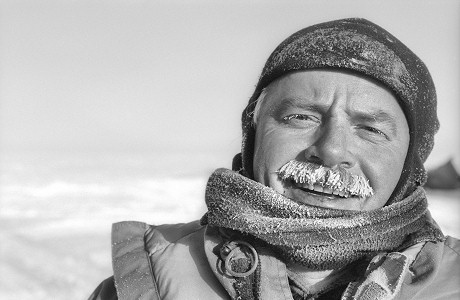 Right: Jean-Louis smiling while going out for supplies. Hence the expression 'a frozen smile'...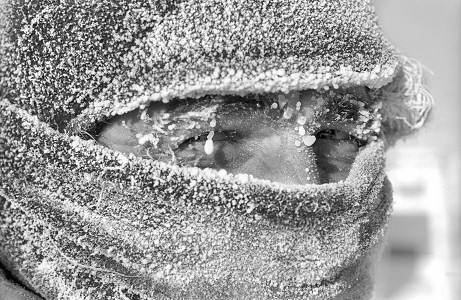 Left: Close up on Jeff's frozen eyes, the only part of the body exposed when conditions get tough.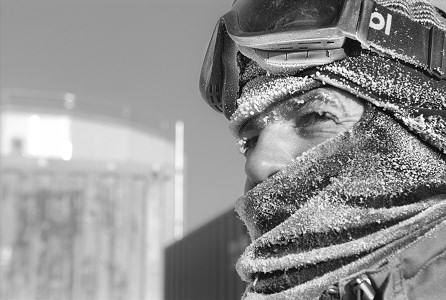 Right: Michel Galland.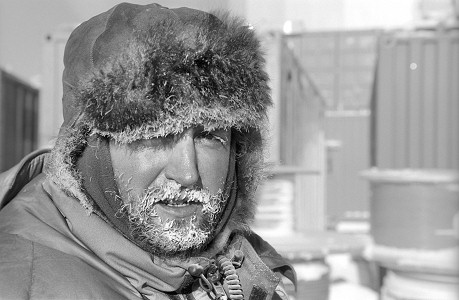 Left: Michel, the big boss.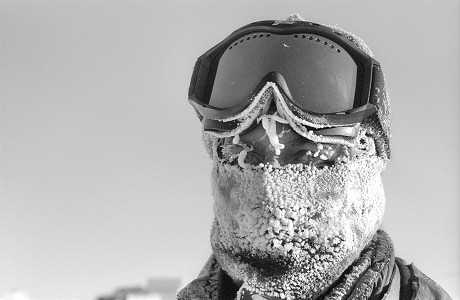 Right: Roberto, hard to recognize. He had to remove his goggles before as they were icing up too much from the exertion.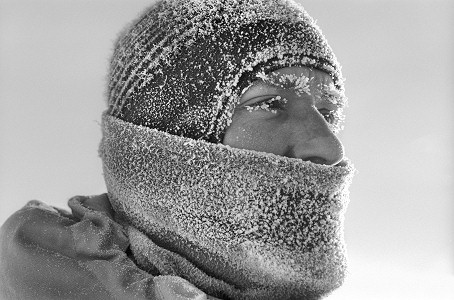 Left: Pascal.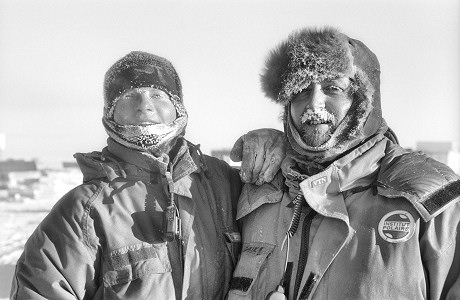 Right: Claire, the technical manager and Michel the station leader.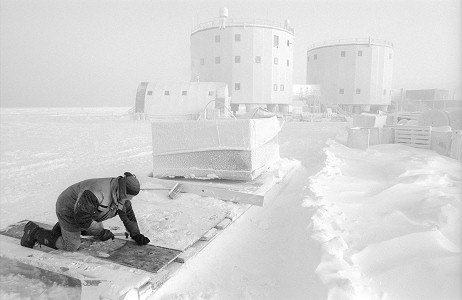 Left: Jean working on fixing a sled in light spring fog.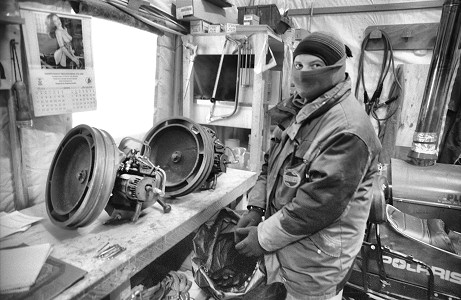 Right: Jean in the garage, working on a snowmachine part and trying not to mind the cold. That's what the calendar girl is for.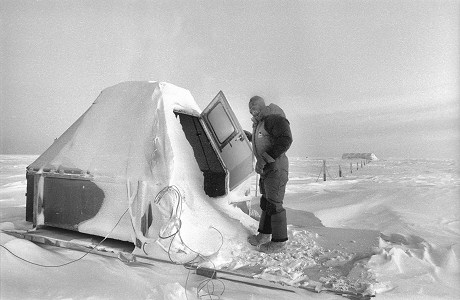 Left: Opening the snow covered door of the tiny atmospheric science shelter next to the CR23 mast.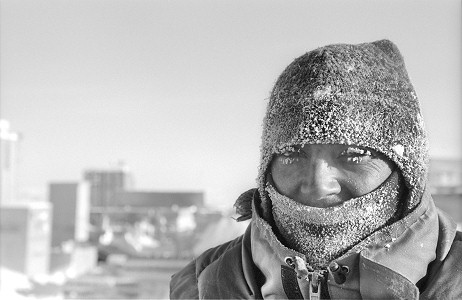 Right: Stephane as yet another frozen face.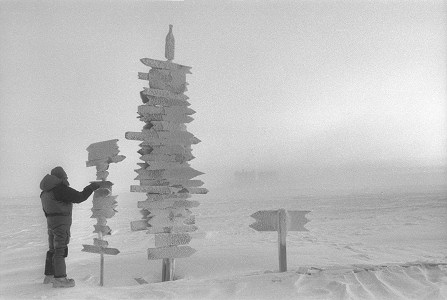 Left: Snowed up distance poles at the end of the winter.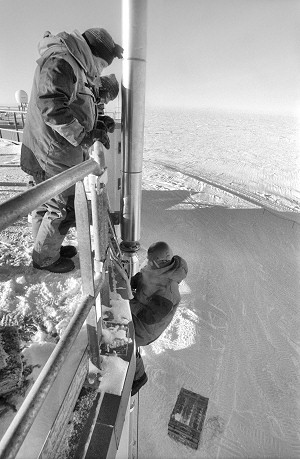 Right: Rappelling down the face of the building to fix an ice-encroached exhaust pipe at the exit of the bathroom incinolet burners. Otherwise, we have to go outdoors to 'unload', not a pleasant thought !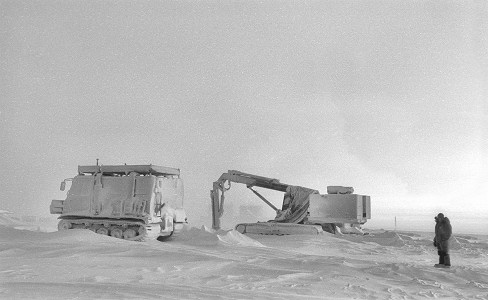 Left: Stored vehicles for the winter.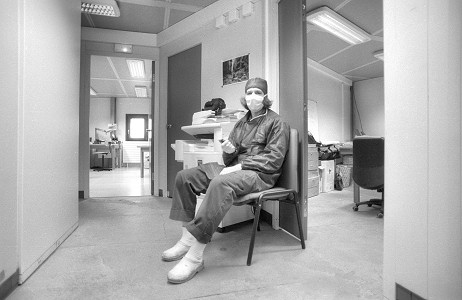 Right: Roberto taking air samples for the Mistacoba project.