Samsung Galaxy S2 i9100: a short review
"News: 3 Chimps escaped from the zoo... 1 was caught watching tv... another playing football and the third one was caught reading this txt message." — SMS joke.
---
Quick (but real) review
After two years of happy use of the HTC Hero, it's time for a change. So, which one between the

Samsung S2 or the

HTC Sensation, two very similar phones ? Let's run a short compare. The Samsung has a brighter screen, is lighter, has more video codecs, draws less power and has a more powerful battery resulting in longer runtimes, more internal memory, is easier to root. The HTC has higher resolution, regular updates (even years later), a better web browser, a better user interface (stacked onto Android) and of course I'm already familiar and quite happy with the HTC Hero.
It was a difficult decision and I almost went for the HTC for its mouth-watering resolution (trice that of the Hero at 960x540, the Samsung has twice that of the Hero at 800x480). But before that I thought about my use(s) of the phone.
Lately I've been using the phone for two main things: as a GPS when mountain biking on god-forsaken trails in the middle of the forest, and to view videos on public transportation (associated with good

active noise cancellation headphones). On the Hero I had to transcode the videos to the 3gp format, which was fine but time-consuming and quality-degrading. On the Samsung the videos can play straight: avi, mp4, divx, mkv, even with multiple audio channels and extra subtitle files. FLV (flash) videos don't play out of the box, you need an app for that. As for the OLED screen, yes it's a bit more readable in sunlight than a classic screen, but the highest brightness mode is not activated automatically, you need to delve into the menus to find it and the colors are ugly when using it: it's okay for viewing maps, but not for watching a video (basically, it's just a software contrast enhancement). On the other hand, the blacks are truly dark, a good thing if you use your phone in the dark. It's actually fine to add 'in bed' to the end of the previous sentence.
---
---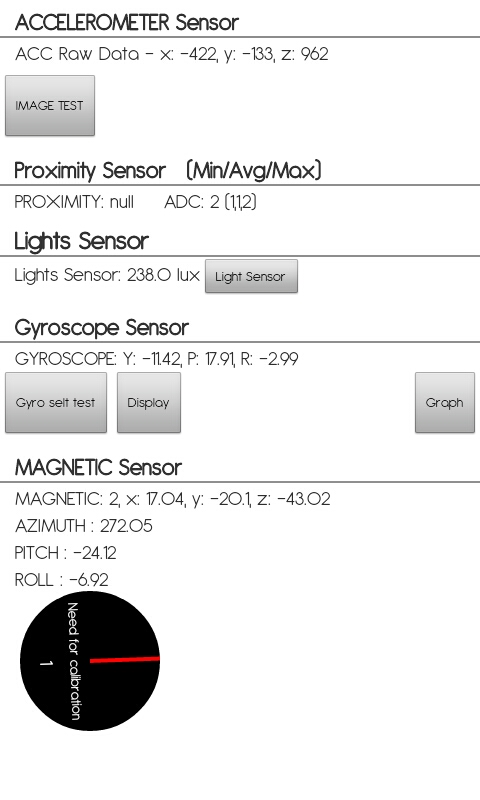 Some observations after only a night of use
One good thing about HTC is the long term support: my Hero still receives regular system updates after 2 years. Samsung doesn't have a good reputation for updates. And indeed you first have to register the phone before you can receive them. And the registration failed for me...
The trackball of the Hero is gone, but it wasn't all that useful anyway.
The connection modes are a little more messy (*) than with HTC. You don't get a USB mass storage mode straight up. You have to enable the option first. For a regular connection: Menu > Settings > Applications > Development > Enable USB debugging, plug the cable, pull down the status tab, press the 'connect USB storage' button. For a one time connection: Menu > Settings > Wireless and network > USB utilities > Connect storage to PC and then connect the cable.
(*) Actually with the Android 4.0 upgrade, it's even worse than that to connect in mass storage mode. You have to do this every time: Settings > More... > USB utilities > Connect storage to PC, then and only then connect the USB cable and press: Turn on USB storage > OK.
The Swype keyboard is already installed in the phone and very reactive, but it's not enabled by default. It has plenty of languages built-in, which you most likely will want to disable.
Boot is very fast (20 seconds) compared to other phones, but that's still a far cry from the 3 seconds of a 10-year old Nokia.
You don't need to root the phone to use it as a mobile hotspot router, so I haven't rooted it yet.
Contrary to what is written on some sites, the battery is easy to change, so you can carry a bunch of spares.
The phone is very thin and light, but that also gives it a 'ready to fall out of the hand' feel. My guess is that small hands won't like it much. Maybe using a rubberized skin would improve the grip.
There's no status LED for the battery charge, so when the screen is off you have no idea if the phone is on / charging / in need of charging, etc... All we have is a rather useless (and noisy) 'beep' when the phone has reached full charge. You won't like it if you are a light sleeper and have only one room. (*) With the android 4.0 upgrade, the beep is gone.
There's also no notification LED for when SMS or emails have been received. So if you leave your phone on the table, a glance in its direction won't give you any useful info. That's too bad.
There's an FM radio built-in, which is great, but it actually uses the headphones' cable as an antenna, so it only works with the headphones.
Right: Sensor test of the Samsung S2 which you access by dialing *#0*# in phone mode. If it says 'Need for calibration' like here, simply hold it in your hand and do a figure 8 like you would if you moved a nunchaku on both sides for you body. Once is enough.
---
---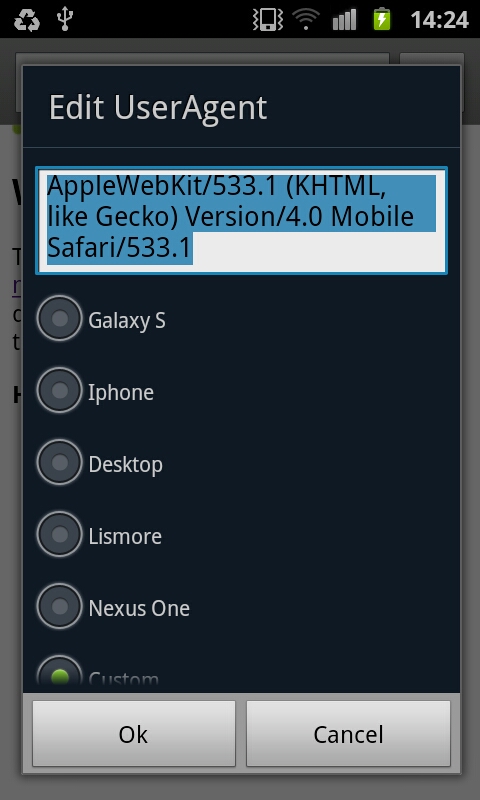 A few tips
I found those on various sites:
Do a search by holding the [Menu] button.
You can touch the little dots on the home screen to go to a different screen directly without 'sliding'.
Take a screenshot by pressing the [Home] and [Power] buttons simultaneously for one second.
You can pinch-zoom in some applications (browser, Maps, some lists).
If you disable auto-brightness in [Settings], you can change the brightness quickly by pressing and holding a few seconds on the notification bar (on top), then move left/right to adjust the brightness.
If you have problems with pages rendering improperly in the browser, you can change the user agent in the browser by typing "about:useragent" in the address bar. Be warned that your provider may be monitoring your web traffic to ensure that you don't use 'other devices' on your connection, and putting 'iPhone' or 'Internet Explorer' instead of '...Android...' may very well make them block your access (mine does).
You can find fonts (called FlipFonts) on the Android Market or on the web, for instance here
If you have manually downloaded apk font files, put the apk files on the SD card, using a file manager app: run them from the phone (you need debug mode enabled), then set the one you want as system-wide in [Settings][Display][Screen display][Font style].
Text reflow in the browser is not as natural as on the HTC: if you zoom by pinching, it doesn't reflow. If you double-tap, it does. If you then zoom out by pinching, it still does reflow.
[Settings][About Phone][Battery usage] allows you to see which part (hardware or software) of the phone consumes most power. It shows for instance that the display is the main culprit in most cases, so do not hesitate to tone down the brightness.
In the video player you can lock the screen by pressing the power button.
A very nice tip: in phone mode, if you type *#0*#, you get a screen with plenty of tests: dead pixels, sensors, dimming, touch...
You can reorder your screens by pressing [Menu] then [Edit] and moving them around.
A 10s press on the power button will reboot the phone (even if crashed).
In the camera, you can zoom with the volume buttons or with a pinch.
This works only in a few apps: scrolling with one finger has momentum, with two fingers no momentum (it keeps going) and 3 fingers goes at high speed.
One cheap accessory that can be handy is a 2$ USB-host adapter. It allows you to plug in USB devices, but be warned that only few of those will work. Of those I've tried, only keyboards and mice work fine. USB keys or flash card USB adapters don't work (too bad, it would allow you to manipulate or send pics taken from your REAL camera with the phone). USB speakers don't work (no loud music off the phone). External USB hard drives don't work (even if self-powered). Any high-power USB device won't work, which I can understand, but there's certainly room for improvement for all the other devices.
Update: after the automated update to Android 2.3.5 in late 2011, the USB-host adapter can now read USB keys and SD card readers. In a file manager it shows as 'usbStorage/sda'. Great.
And a side note to remove the answering machine: ##61# call, ##67# call, ##21# call.
End of life
That phone proved durable but after 3 years it started to misbehave: the (new) battery would drain in 2 hours and the phone would run really hot while the battery diagnostic wouldn't say what was causing the drain. The GPS would sometimes get lost or take forever to start. The phone would reboot while copying files in mass storage mode from a PC. The camera would lock up randomly...
After a while I installed CyanogenMod on it, which extended its life by a year but the same problems started creeping up again. So after 4 years of intensive use (3 hours a days either as music player, video player, web surfing or GPS; not many phone calls), I changed it for a LG G3.
Right: Changing the user agent on Samsung Galaxy S2.
---